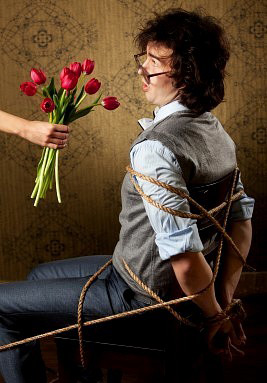 You know the routine. It's time for senior portraits or perhaps a family photo, so you contact a few local photographers for pricing information. You're quoted a "sitting fee" that seems reasonable, so you book at date. Several weeks later, you view a small selection of "proof" prints and are presented with a price list from which to order your finished portraits. By the time you finish ordering prints for family and friends, you've ended up spending way over your initial budget.
Traditionally, professional photographers do not make their living from the sitting fees they charge. Their profit margin rests upon their ability to convince you to order as many prints as possible, in the largest sizes available. Photographers generally have a relationship with one or more print shops who do the printing at a very low cost, with the photographer making a substantial markup per print. The photographer retains ownership of your film or digital negatives. You are legally forbidden from making reprints from any of the prints you have purchased, and it is highly unlikely that you'll ever see the negatives.
This somehow strikes us as wrong. A photo of your likeness is a very private and personal thing and we believe you should have the right to decide how many prints you'll make at what sizes, and where you'll have them printed. At the same time, photography is art, and as such, the photographer deserves credit and monetary compensation for the work.
We think we've arrived at the perfect solution: a new business model that is catching on quickly among photographers. We like to call it Own Your Portraits. It gives you ownership over your photos, and the right to make any reproductions or enlargements you like, without asking our permission. You pay a one-time fee for our professional services and are free to print and use your images as you wish. All we ask is that you include a very simple credit line anytime you display the photos publicly. If you post the photos online or via email, we always appreciate the favor of a link back to our site, but doing so is not required.
Own Your Portraits. It's a concept whose time has come.