We also create custom Web sites
Facebook is a quick and easy way to share your photos online and we encourage you to freely upload them to any social site. But sometimes an occasion is so special that you'll want something a bit more personalized. We have the perfect solution!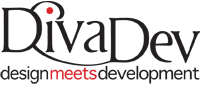 We design and create clean, attractive, effective web sites that comply with current web standards and are compatible with all major browsers. With 18 years of experience in the industry, we've had the opportunity to develop web sites for clients all over the globe, including China, Japan, North Korea, Canada, Mexico, and many states throughout the US. Our knowledge of search engine optimization and usability will enable visitors to find your site easily and navigate your content effortlessly.
We're also experienced in creating customized logos, business card, letterhead, envelope, brochure and business document designs consistent with the look and feel of your web site.
Please contact us today for more details.